Winner in the spotlight!
Following our post last week on the UK Packaging Awards 2023, we now showcase the second of our award-winning projects – in the category 'Branding Project of the Year'.
This award winner was a project for a new brand launch by Pernod Ricard; they not only required a production process that maximised the vibrancy of the branded graphics, but enabled a short efficient production run.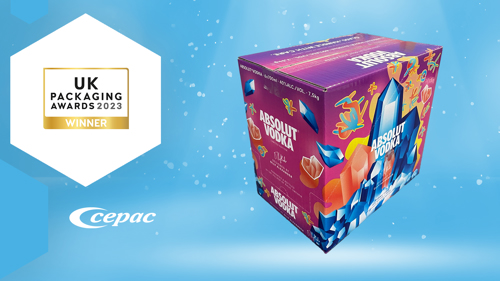 We created an SRP for a UK exclusive Limited Edition bottle launch, for impulse channels. The SRP's had to be suitable to hold six 70cl Absolut Original vodka Bottles. Each bottle was pre-located within a paper-based bottle wrap.
A digital print process was selected using our Nozomi C18000 Plus digital press. This print process reduces material set up waste and overall production waste, all while using reduced energy and water consumption.
The judges at the UK Packaging Awards obviously loved it as much as we do!