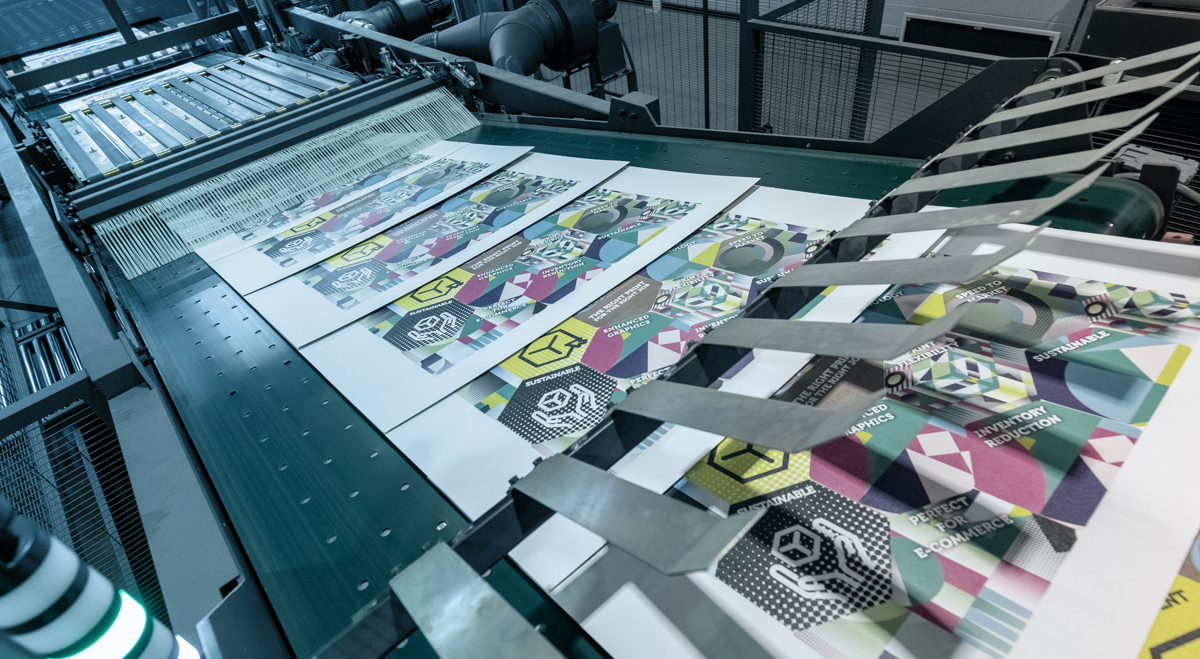 EFI Nozomi C18000
Fast job turns and rapid business growth in a single pass.
The EFI Nozomi C18000 enables cost-effective, high-quality, direct-to-board digital printing and eliminates expenses and a great number of steps associated with printing plates, printing, and lamination in traditional analogue production.
Fast response and high quality graphics
Cost-effective, on-demand, and just-in-time jobs, fast-cycle proofs and prototypes, and customised campaigns.
Environmental sustainability everyone demands
Single-pass, digital inkjet printing for corrugated packaging contributes to a real circular economy thanks to a reduction of over-production, waste and storage costs. LED curing reduces power consumption and eliminates the use of water to wash presses and inks.
Together we achieve more
We believe in working collaboratively at all levels of our business. Get in touch with one of our experts to find the right solution for your requirements.
E:enquiries@cepac.co.uk