Awards Success!
We are delighted to report that we have been successful at the Digital Label and Packaging Awards 2023, winning the Application Excellence in Secondary Packaging (showcasing the best secondary packaging printed digitally) category.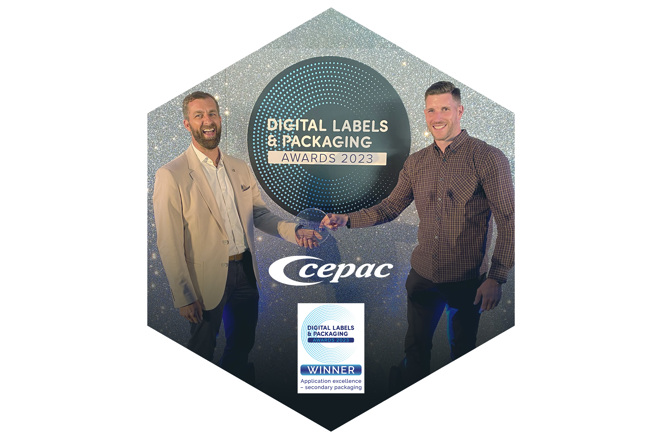 At an industry event held at the Kia Oval cricket ground, former cricketer Geoff Miller OBE was on hand to present the prize to members of the Cepac team.
The award-winning project was a new brand launch for Pernod Ricard. The client not only required a production process that maximised the vibrancy of the branded graphics, but also enabled a short, efficient production run.
We created an SRP for a UK exclusive, Limited Edition bottle launch, for impulse channels. The SRP's had to be suitable to hold six 70cl bottles of Absolut Original vodka. Each bottle was pre-located within a paper-based bottle wrap.
A digital print process was selected using the UV LED Nozomi C18000 Plus digital press. This print process reduces material set up waste and overall production waste, while using reduced energy and water consumption.
The case artwork was optimised at the repro stage ensuring all elements were colour managed to a Fogra 39 standard. Printed on coated board provided a deep glossy colour depth. The additional Orange and Violet inks allowed the central image to come alive and 'pop'.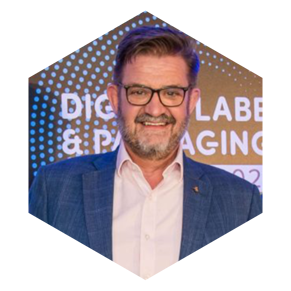 "I am incredibly proud of the team for yet another award-winning packaging project," says Steve Moss, Group Managing Director. "We won this award last year, so to receive it again this year is testament to our entire team's dedication for creating best-in-class packaging solutions for our customers."