The POPAI Awards celebrate creativity, innovation and excellence in-store and throughout the shopper experience.
Winning a POPAI Award is highly prized by industry clients and suppliers alike. Accordingly we're over the moon to have been nominated for not one but two awards this year.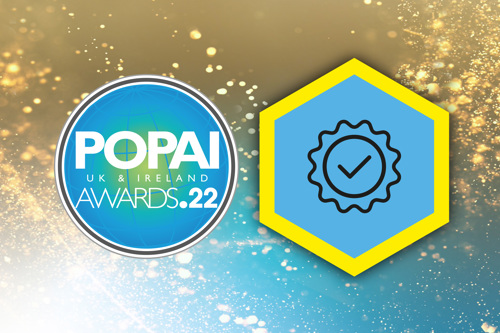 There were 25% more entries in 2022 so we are extrememly proud for our team to have been shortlisted in the Short Run Temporary category and the Wholesale category. 
The awards event takes place at the start of October and we can't wait for the results!